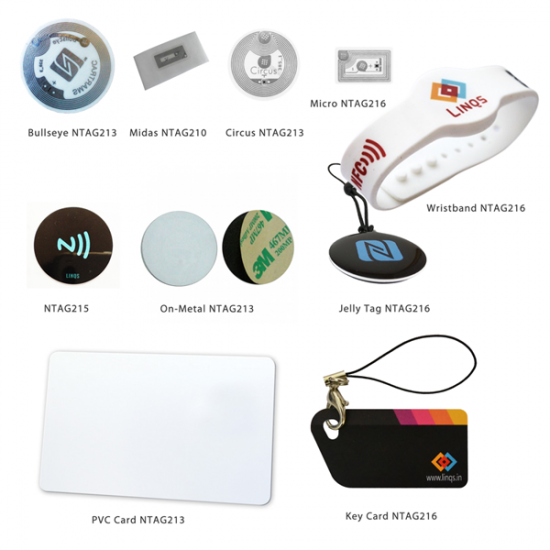 New Hot


LINQS NFC Developer Pro Kit NTAG210 NTAG213 NTAG215 NTAG216 Chips in Jelly Tag, Wristband, Card, Band and Sticker form factors
Stock:

In Stock

Model:

K_21

SKU:

K_21
A kit made for developers to try out various NFC chip types & sizes in sticker form factor.
Money saver. For experimenting with NFC, starter kit lets you do trial & error at lowest cost.
Most selling chips worldwide: 144 byes NTAG203, it's successor NTAG213 & 888 bytes NTAG216 chips
Helps in finding the right combination of memory size, sticker size & scan strength for your application.
Contents
NTAG216 Jelly Tag

NTAG216 Key Card

NTAG216 Micro Sticker

NTAG216 Wristband

NTAG215 Sticker

NTAG213 Circus Sticker

NTAG213 Bullseye Sticker

NTAG213 Anti Metal Sticker

NTAG213 PVC Card

NTAG210 Circus Sticker